7th Pay Commission: The new year has brought pay hike cheers not only for Maharashtra employees but also for several other staffers. The Fee Regulatory Committee (Technical) has approved the fee hike for seven institutes, which may further boost salaries of their academic staff. However, much to their disappointment, seven other institutes have failed to get the approval. As many as 14 institutes had approached the Gujarat High Court against the FRC decision denying them fee hike. "14 institutions had challenged their fee orders passed by the Fee Regulatory Committee dated 21.05.2018, in the Hon'ble High Court of Gujarat as they were not satisfied with the fee structures determined by the Committee," said the committee.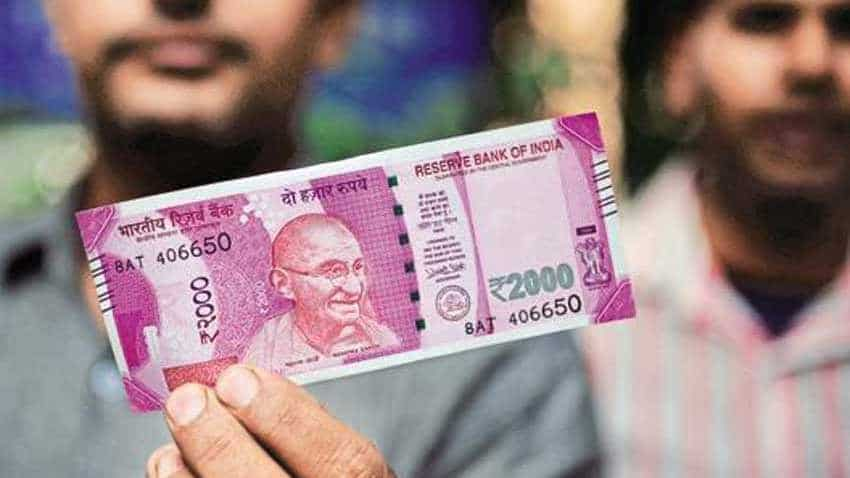 After the reconsideration of the same, the FRC said that it did not find any necessity to alter the fee structure of seven institutions and for the remaining seven institutions, the committee determined their fee structures afresh. Jainik Vakil, member, FRC (Technical) told DNA newspaper that the committee has analysed the financial data of all the 14 colleges and their concerns regarding the 7th pay commission, GST and development of infrastructure before approving the fee hike.
The order stated that the fees for Institute of Management, Nirma University has been fixed at Rs 4,76,000 for 2017-18, 2018-19, and 2019-20. However, for Gyanmanjari Institute of Technology, Bhavnagar, the FRC has fixed Rs 70,000 for 2019-20 as against Rs 66,000 for 2018-19.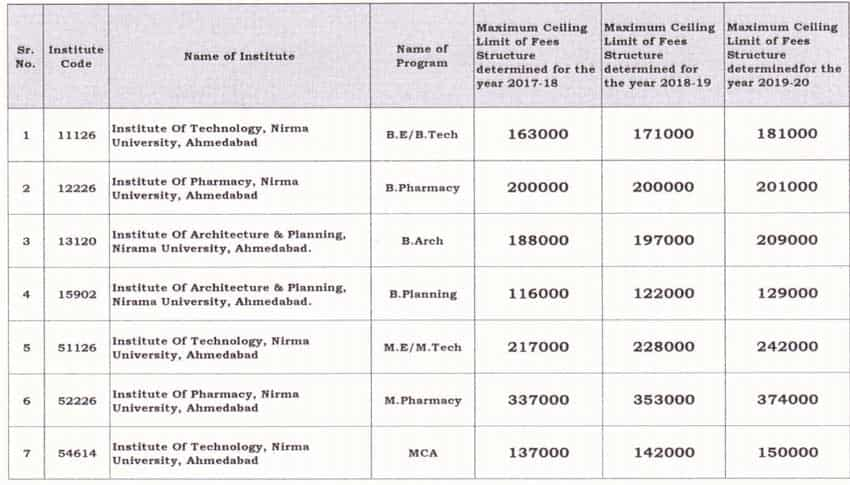 Since the institutions have demanded fee hike taking into consideration the 7th pay commission implications, besides GST and infra development, the FRC approval may also translate into more good news for the teaching staff of these institutions.